1972 Society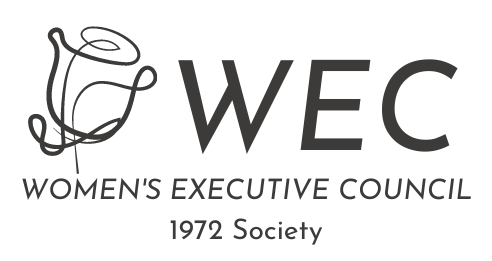 ---
The Board of Directors created the 1972 Society to reflect the heart of the Women's Executive Council - Embracing and Empowering Women to Serve Central Florida.



Scholarships will be awarded in the amount of

$1972.00



1972 Society members will receive a special lapel pin in recognition of their pledge



1972 Society

members will receive special recognition at council meetings and events
---
1972 Society Donor Opportunities:
FULL Scholarship
Donors may give and present a $1972 scholarship in your name or designee to a scholarship recipient in a field/major of your choice.
1972 Giving Circle
Join the 1972 Society Giving Circle and donate a one-time payment of $197.20 or ten monthly payments of $19.72. Gather nine friends or family members and you will be able to award one scholarship in your group's name.
Thank you for your for making a difference!!
Maryann Barry
Ellen Berry
Shelly Ferrone
Geraldine Gallagher
Bobbi Govanus & Family
Ashley Laubach
Shelly Lauten
Laura & James Lynn
Martha Mannarino
Michael Miller
Gwyn Picerne
Cornita Riley & Linda Brooks
Dorothy Russell
Roslyn Scheer
Eva Shoemaker & Eleanore Miller
UBS Financial
Yarmmys Vargas
Your monetary contribution and partnership will change the lives of women in Central Florida.
All profits and direct donations fund college scholarships to women through the 501(c)(3) Women's Executive Council Scholarship & Endowment Fund, Inc