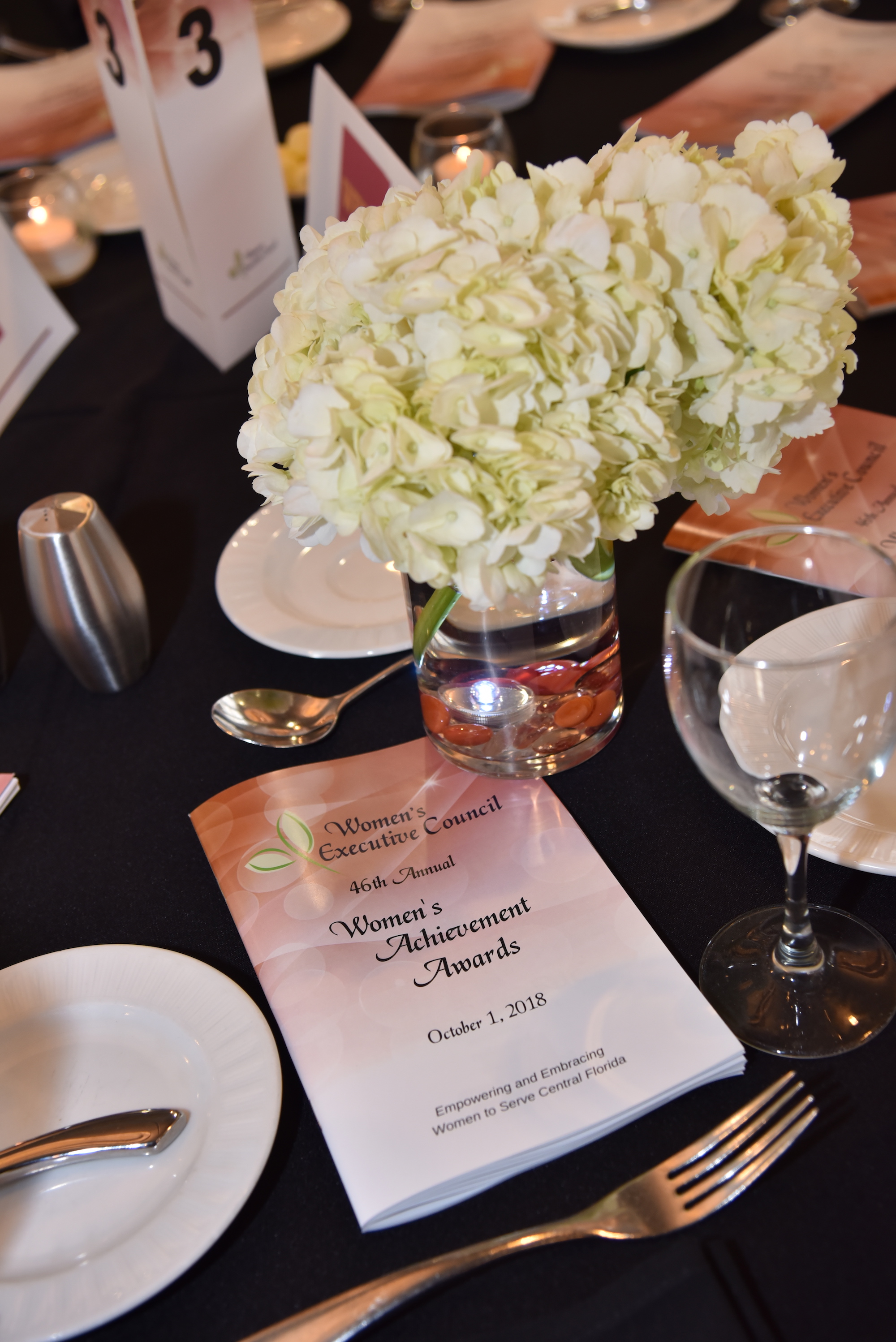 WOMEN'S ACHIEVEMENT AWARDS STEERING COMMITTEE
Chairperson
Laura Arrowsmith
Branding & Website Chair
Deanna Snyder, RN
Program
Bobbi Govanus
Deanna Snyder, RN
Krissy Stewart
Registration
Nora Buning, co-chair
Eva Shoemker, co-chair
Doranges Bradshaw
Kwanzaa Brown
Candice Czplak
Carina Gersovich
Jean Horning
Jane Scrima
Brenda Thompson
Liz Whelpley
Silent Auction
Carolyn Ralph, chair
Lauren Brusca
Nancy Mireles
Scholarships
Jane Scrima, co-chair
Valerie McDonald, co-chair
Shelly Ferrone
Bobbi Govanus
Julie Koves
Eva Shoemaker
Liz Whelpley
Yarmmys Vargas
Nominations
Krissy Stewart, chair
Bobbi Govanus
Diana Larsen
Laura Lynn
Linda McKenzie
Eva Shoemaker
Deanna Snyder, RN
VIP Reception
Kwanzaa Brown
Decor
Liza Lee Mercer
---
THANK YOU!
On behalf of the Women's Executive Council, we would like to sincerely thank the Orlando community for supporting the 46th Annual Women's Achievement Awards.
A special note of gratitude to the WAA Steering Committee for their countless hours of work and dedication to our vision of Empowering and Embracing Women to Serve Central Florida.
Applause and sincere gratitude to Chad Pitt and Leslie Gayle, Morning co-hosts, Magic 107.7 for keeping the evening light and informative as they shared inspirational backgrounds of our scholarship recipients and honorees. Thank you to the one and only, Jorge Estevez, news anchor, WFTV Channel 9 / WRDQ TV 27 for your levity and humor to help us reach our financial scholarship goal for next year!
Our sincere thanks to each of our corporate partners, sponsors, donors, and guests.
Together we are changing lives one scholarship at a time! #wecwaa2018
---
CONGRATULATIONS TO OUR SCHOLARSHIP RECIPIENTS!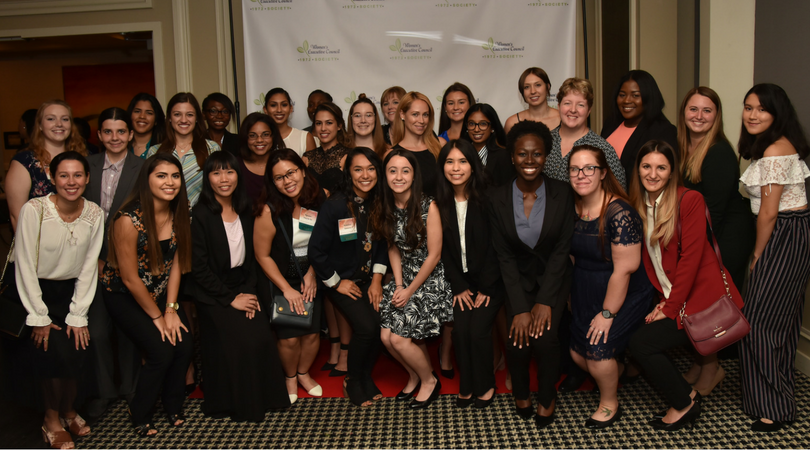 ---
CENTRAL FLORIDA WOMAN OF THE YEAR
Congratulations to Vanessa Echols, News Anchor, WFTV Channel 9 (R), pictured with Diana Larsen, WEC 2018 Term President.
Congratulations to these amazing and inspiring women!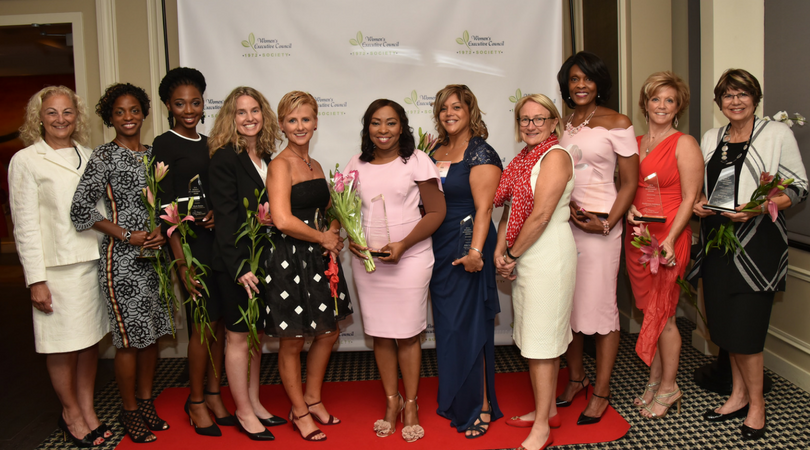 Left to Right: Ava Doppelt, Esq., Kathy Jones, MD., Nicole Benton, Deborah Barra, Ashley Filimon, Vanesa Echols, Aida Lublin, Bernadette Spong, Paula Hoisington, Heatherann Antonacci, Daryl Flynn. not pictured: Lisa Schott
---
2018 Women's Achievement Awards Nominees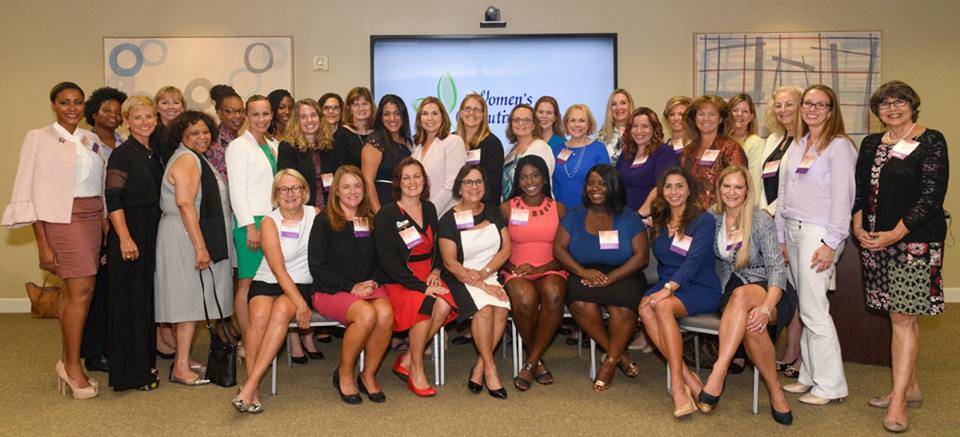 Aiza Acevedo-DeCaro | Vision Specialist of Central Florida
Heatherann Antonacci | Education Honoree
Herzing University
Judi Awsumb | Strategic Planning
Deborah Barra | Government Honoree
Chief Assistant State Attorney, 9th Judicial Circuit
Kyra Bauske | Education
Nicole Benton | Emerging Leader Honoree
The Dollhouse Foundation, Inc
Linnette Boldig | SoDo Mainstreet District
Maya Byfield | Phenomenal STEMist
Laura Cosgrove | Losey PLLC
Vanessa Dieujuste | Queens of Kulture, Inc
Ava Doppelt | Professional Honoree
Allen, Dyer, Doppelt & Gilchrist, PA
Rev. Mary Lee Downey | The Community Hope Center, Inc
Vanessa Echols | 2018 WOMAN OF THE YEAR
WFTV, Compassionate Hands & Heart Breast Cancer Outreach
Cassandra Exantus | All County Property Management
Ashley Filmon | Philanthropy Honoree
A Chosen Child
Daryl Flynn | Public Service Honoree
Orange County Public Schools
Sarah Geltz, Esq | Kendrick Law Group
Deidre Graybill | Real Estate
Debbie Hoffman | Blockain Advisory
Paula Hoisington | Communications Honoree
Government Affairs
Latisha Howard | Seminole County Sheriff's Office
Sabrina Jerome | Florida House of Representatives
Kathy Jones, MD | Health & Wellness Honoree
Orlando Urogynecology
Aida Lublin | Business Honoree
Brightway Insurance, The Lublin Agency
Valerie McDonald | Wells Fargo
Oriel McKinney | McKinney Brands
Heather Morgan | Children's Home Society of Florida
Jennifer Napier | Kids House of Seminole
Fanny Nater | Nater Law Firm, PLLC
Lauren Nelson | Nemour's Children's Hospital
Angela Pilkington | Nautique Boats Manufacturer
Ami Pope | Red Lobster Corporations
Bridget Pulsifer | Mills & Nebraska
Shirley Range | Florida Virtual Learning School
Wendy Romeu | Alluvionic
Jessia Rosario | Blossom of Central Florida
Lisa Schott | Science & Technology Honoree
Quietly Making Noise, LLC
Natalia Scott | Compass Law
Elizabeth Scovil | Elizabeth Scovil Handbags & Accessories
Wendy Sellers | Blackrain Partners
Garima Shah | Direct Connect
Bernadette Spong | Finance Honoree
Orlando Health
Kay Stanney | Design Interactive
Kim Strong | McKinnon Strong, LLC
Jenn Ann Threadgill | Osceola Woman Magazine
Jaqueline Towson, EdD | University of Central Florida
Nancy Weber | Sasser & Weber, PA
Cindy Weiss | Team Weiss & Associates, Afflac
Karen Willis | Early Learning Coalition of Orange County
Mary Zogg | Family Law Advocate
---
Thank You to Our Generous Partners!
Corporate Partners
---
1972 Partners

---
Program Partner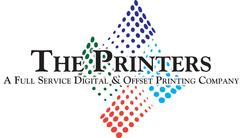 ---
Media Partner

---
For more information regarding event sponsor packets and silent auction donations, email [email protected].
The Women's Achievement Awards benefits the 501(c)(3) Women's Executive Council Scholarship & Endowment Fund.