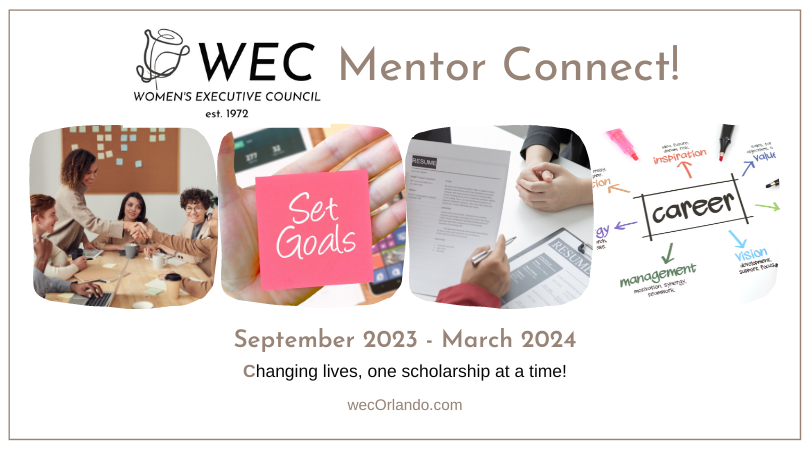 WEC Mentor Connect Cohort
Mentor Connect is a six-month program to facilitate mentors' and mentees' relationships. WEC hosts monthly Zoom calls. These calls are designed to provide a convenient opportunity for mentors and mentees to easily meet.

2023 -2024 Mentor Connect Schedule of Content:
Wednesday, September 20, Networking
Thursday, October 26, Interviewing
Thursday, November 16, Goal Setting
Thursday, January 11, Time Management
Thursday, February 8, Work-Life Balance
Thursday, March 14, Not Just About Getting a Job, But Keeping It
Session1: Networking
WEC kicks off the Mentoring Cohort with a Meet and Greet Session that will allow Mentors and Mentees to get to know one another while honoring their NETWORKING skills.
Please watch this short video before the session and download the Kahoot App to your phone. The questions in the Game that evening will be from the video! Our breakout sessions follow the Game, where you give your 60-second highlight reel. Again the video will help you with what to say.